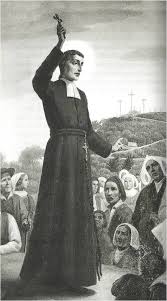 To achieve its purpose of spreading Montfortian spirituality, the SGM maintains the following activities:
a) Publish and distribute the works of St. Louis Mary and others that refer to them, especially those that most facilitate the consecration to Jesus by Mary. The distribution is free, although donations that favor it are appreciated.
b) Publish and send (by mail or post) a free circular every two months to promote this spirituality and consecration among its members and supporters.
c) Encourages and promotes the formation of Marian Spirituality Groups (GEM) that meet periodically to help each other live this spirituality, preparing for consecration and, once done, remain faithful to it.
d) Facilitates consecrated persons who so desire their incorporation into the Arch Confraternity of "Mary Queen of Hearts, which the Montfortian Fathers have erected in Rome.
e) Finally, it favors any activity that helps to spread Marian spirituality.